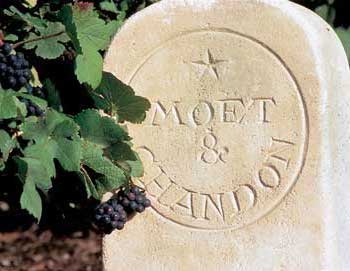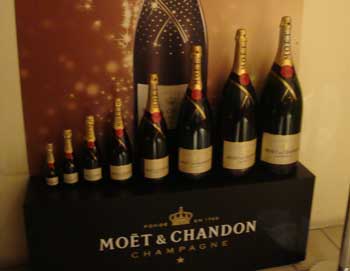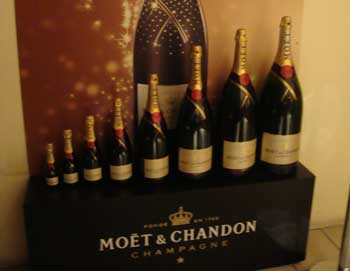 Champagne Tasting in Reims
Mi napustiti Pariz rano ujutro i doći u Reims oko 10:00. Reims je u središtu zemlje vina, i mi početi ovu turneju posjetom gotičku katedralu i imaju kratki orijentacijski obilazak grada. U nastavku se pridružite vođeni posjet Mumm šampanjac podruma, među kojima su slavni "Cordon Rouge" degustaciju pjenušca.
Nakon posjete, tu je vrijeme za ručak (nije uključen u cijenu!) Na svoju ruku, u središtu Reims. Reims ima odličan izbor kafića i bistroa i nudi tipično francuski ambijent za ručak.

U popodnevnim satima, idemo u Epernaya prolazi la Montagne de Reims za vođeni obilazak Moet & Chandon podruma (ili Achille Mercier) za još jednu degustaciju, ovaj put degustacija vina.

Napuštamo epernay na 16:00 i vratili se u Pariz oko 18:30.

Ovaj izlet posebno žalba vinskih znalaca, Champagne se znan u cijelom svijetu, a vođene posjete nude mješavinu oba tehničke i opće informacije. Imate mogućnost kupnje šampanjac i vino pribor nakon posjeta.

Važne informacije:
- Tour je na engleskom jeziku!
- Trajanje: 10½ sati
- Tour počinje u 08:00 utorak, četvrtak, subota i nedjelja u ljeto. U zimi samo utorkom i petkom
- Cijena je uključen u cijenu. vođeni posjet gradu Reimsu i katedrale, ulaznicu u Mumm podrume i kušanje vina i ulaznicu u Moet & Chandon podruma (ili slično) uz degustaciju vina
- Imajte na umu da su podrumi može biti hladno čak i ljeti
- Turneja počinje i završava na PARISCityVISION 2 Rue de Pyramides 75001 Paris


Opening hours
Travnja-listopada .: Tour počinje u 08:00, utorkom, četvrtkom, petkom, subotom i nedjelja studenog do ožujka: Tour počinje u 08:00, utorkom i petkom
Book now
Fantastic:
4.6
– 5

reviews
Change date free of charge Change date free of charge
You can now change your booked date free of charge! Simply use the form under Contact Us or send us an email to let us know the new date no later than 5 days before your booked date
Refundable tickets Refundable tickets
Refundable up to 48 hours before performance date. A cancellation fee of up to 20% pr. ticket may apply
Duration: 10 hours 30 minutes
Opening hours
Travnja-listopada .: Tour počinje u 08:00, utorkom, četvrtkom, petkom, subotom i nedjelja studenog do ožujka: Tour počinje u 08:00, utorkom i petkom
Smjerovi
Champagne Tasting in Reims
Address
Please be at the PARISCityVISION office no later than 30 min. before departure: 2 Rue de Pyramides 75001 Paris
English helpdesk

+44 20 3870 3444
Need help with your booking? We will gladly answer your questions.