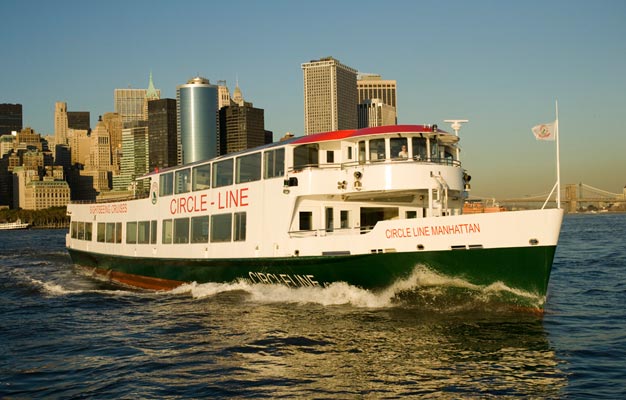 New York Cruise: Landmark Cruise
Rezervirati ulaznice na 1 ½ sata Manhattan krstarenje. Najbolji od New Yorka brodom s Manhattana krstarenje. Većina Manhattanu u kratkom vremenu. Kupi ulaznice ovdje!
Želite li napraviti Manhattan krstarenje, ali nemaju toliko vremena? Zatim
Manhattan Cruise
je savršen izbor za vas.
Doživite ovu veličanstvenu 1 ½ sat Izdvajamo turneju gdje ćete uživati ​​u prekrasnom pogledu na najpoznatijem horizonta i izbliza pogled na
Kip slobode.
Vi ploviti niz
rijeku Hudson,
do East River i pod tri nevjerojatna mostova:
Brooklyn, Manhattan
i
Williamsburg.
Kliknite ovdje da biste vidjeli
sve znamenitosti!
Važne informacije:
- Trajanje: 1 ½ sata.
- Ulaznice će biti poslan na vaš e-mail adresu odmah nakon što ste završili svoj rezervaciju i plaćanje je odobren
- Ne zaboravite ponijeti voucher na blagajni te ga zamijeniti za boarding pass. Molimo biti tamo 30-45 minuta prije turneje počinje za prodaju karata i ukrcaj.
- Ulaznica vrijedi samo na dan koji ste knjiga / izabrati!
- Djeca: stare 3-12 godina
- Radi svaki dan:
10:00: studeni-prosinac
10:30: svibanj. za kolovoz
11:30: rujna.-listopada.
12:00: siječnja do sredine ožujka
13:00: Sredinom ožujka-travnja
13:30: svibanj-kolovoz
14:30: rujan-listopada
16:00: ožujak-rujan i studeni-prosinac
Book now
Fantastic:
4.1
– 7

reviews
Save time – Skip the line
Duration: 1 hours 30 minutes
Smjerovi
New York Cruise: Landmark Cruise
Address
Circle Line Sightseeing Pier 83, West 42nd Street NY, NY 10036
English helpdesk

+44 20 3870 3444
Need help with your booking? We will gladly answer your questions.