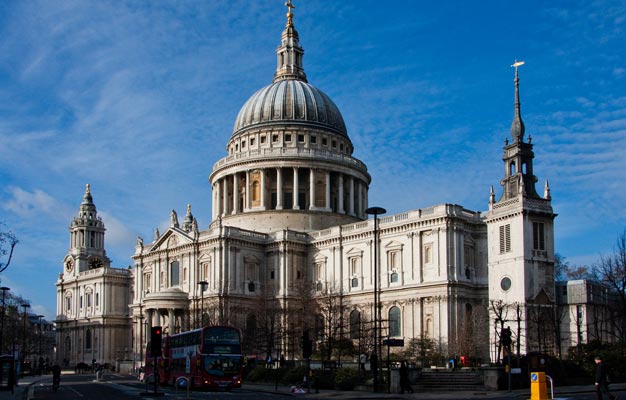 Majestic London Tour
Vidjeti najbolje od Londona na ovim cjelodnevni izlet koji uključuje sve naglašava; St Paul Katedrala, Tower of London i još mnogo toga. Majestic London Tour daje sveobuhvatan i ugodan pregled kapitala. Kupi ulaznice za Majestic London Tour ovdje!

Cjelodnevni Majestic London Tour počinje sastanak vaš vodič na Victoria Coach Station i od tamo putovati autobus po Londonu, počevši s panoramskom vožnjom oko Trga parlamenta. Vidjet ćete Westminsterskoj opatiji, mjesto gdje se princ William i Kate Middleton su se vjenčali prije nastavka na princeze Dijane bivšem domu; Kensington Palace. Također ćete proći u Royal Albert Hall i Albert Memorial, a vi ćete dobiti priliku vidjeti smjenu straže u Buckinghamskoj palači.

Ostale top ističe na ovoj turneji uključuje razgledavanje katedrale St. Paul, i razgledavanje Tower of London, gdje ćete vidjeti veličanstvene krunu, i dobiti vremena da istražite sami.

Važne informacije:
- Turneja je na engleskom jeziku.
- Trajanje: gotovo 9 sati.
- Ulaznice će biti poslana na vašu e-mail adresu odmah nakon što ste završili vaš boravak u hotelu, a isplata je odobren.
- Vaša ulaznica vrijedi samo na rezerviranog datuma.
- Radi svaki dan u 8.45 sati.
- Polasci iz Coach Station Victoria.
- Djeca u dobi od 3-16 godina ispunjavaju uvjete za dijete ulaznice.
- Katedrala svetog Pavla ne radi nedjeljom. Ako knjiga u nedjelju, te će se zaustaviti za fotografije i trošiti više na Tower of London.
- U slučaju kada ne postoji smjenu straže, turneja će umjesto toga posjetiti Horse Guards Parade.
- Ručak nije uključen u cijenu.
- Majestic London Tour završava u Westminsterskoj Pier.
Book now
Fantastic:
4.7
– 6

reviews
Smjerovi
Majestic London Tour
Address
16472 Buckingham Palace Rd Belgravia, London SW1W 9TP
English helpdesk

+44 20 3870 3444
Need help with your booking? We will gladly answer your questions.