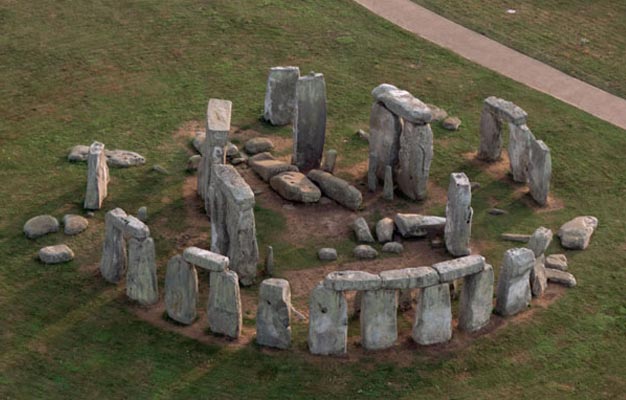 Stonehenge Express
Pogledajte veliki i drevni Stonehenge izvan Londona. Uživajte u poslijepodnevnim satima u posjetu Stonehenge, gdje možete istražiti ovaj svjetske kulturne baštine na svoju ruku. Kupi ulaznice za Stonehengea ovdje.

Krenite na ovom popodnevnom turneje vidjeti i istražiti Stonehenge s audio vodičem dostupan u 10 različitih jezika. Trener usluga će vas odvesti do Stonehengea i vozač će vas odvesti na web-mjestu. Od tamo možete uživati ​​u sljedećih nekoliko sati hoda okolo i istraživati ​​ovu nevjerojatnu mjesto putem audio vodiča.

Stonehenge je jedan od velikih svjetskih čuda. To je mjesto molitve, brončani groblje, i astronomski sat i to seže gotovo 5000 godina!

Važne informacije:
- Turneja je audio vođeni i dostupan na 10 jezika (engleski, španjolski, japanski, njemački, talijanski, francuski, nizozemski, poljski, ruski, i mandarinski.
- Trajanje: 6 sati vožnje, uključujući i iz Stonehengea.
- Ulaznice će biti poslana na vašu e-mail adresu odmah nakon što ste završili vaš boravak u hotelu, a isplata je odobren.
- Ulaznica vrijedi za datum koji ti knjiga.
- Dnevno polazak u 12:30 travnja do listopada. Polazak utorak, subota i nedjelja. 12:30 studenog do ožujka. - Dijete cijene vrijede za djecu od 3-16 godina.
- Stonehenge Tour završava na željezničkog kolodvora Victoria.
Ticket categories
Are there children's tickets?
Yes, children's tickets are available for children between age 3-16. Children from age 0-2 are free, when accompanied by a paying adult.
Opening hours
Dnevni odlazak 08:45 i 12:30 u travanj-listopad Odlazak Tue; Sat. I Sunce. 08:30 u studeni-Mar.
Book now
Fantastic:
4.3
– 27

reviews
Change date free of charge Change date free of charge
You can now change your booked date free of charge! Simply use the form under Contact Us or send us an email to let us know the new date no later than 5 days before your booked date
Duration: 6 hours 15 minutes
Opening hours
Dnevni odlazak 08:45 i 12:30 u travanj-listopad Odlazak Tue; Sat. I Sunce. 08:30 u studeni-Mar.
Smjerovi
Stonehenge Express
Address
258 Vauxhall Bridge Road, London SW1V 1BS
English helpdesk

+44 20 3870 3444
Need help with your booking? We will gladly answer your questions.