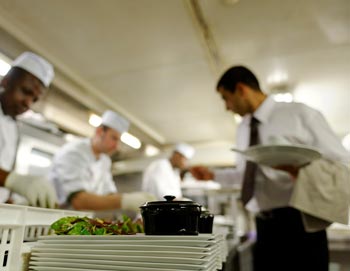 Dinner Cruise at 6:45 PM
Experience an unforgettable evening on a romantic trip along the Seine. Enjoy a delicious 3-course menu, while you watch the sky turn dark and the city's beautiful monuments light up on the banks.
Mjesto prihvaća e-ulaznice
Ne stoji u redu i uštedi na vremenu!
Trajanje: 1 sati 15 minuta
Što je uključeno?
- Dinner cruise
- Your choice of starter, main and dessert
- Coffee and tea


Smjerovi
Dinner Cruise at 6:45 PM
Adresa
PARISCityVISION La Marina Port Solferino, 23 Quai Anatole France 75007 Paris
Korisnička podrška na engleskom jeziku

+44 20 3870 3444
Trebate li pomoć s rezervacijom? Rado ćemo odgovoriti na Vaša pitanja!