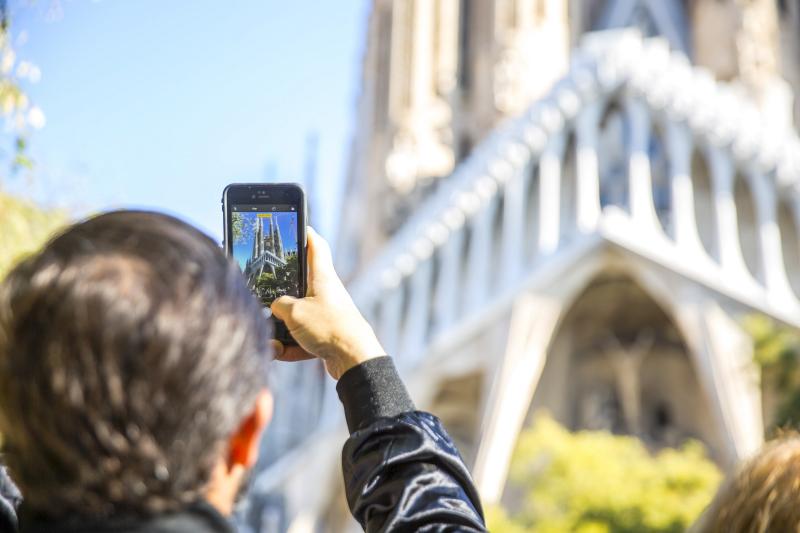 Gaudi and Sagrada Familia Tour
Uživajte Gaudijeve znamenitosti u Barceloni, kao što su Sagrada Familia, Paseo de Gracia i Casa Batlo. Knjiga ulaznice za Gaudi i Sagrada Familia Tour ovdje!
Ovaj umjetnički Obilazak Barceloni počinje zajedno
Paseo de Gracia,
gdje vidimo Gaudijeve stambenih zgrada, uključujući
Casa Batllo
i
La Pedrere.
Nakon toga ćemo posjetiti
Sagrada Familia
i diviti zapanjujuće interijer ove crkve, jedno od najposjećenijih građevina u svijetu, te je, naravno, dizajnirao
Antoni Gaudí.
Uklj. u posjetu je također Sagrada Familia muzej, gdje ćete vidjeti crteže, sadreni modeli i slike o povijesti i razvoju ove bazilike od svojih početaka do danas. Muzej će također dati vrijedne informacije o Antoni Gaudi je život i karijeru.
Nakon Sagrada Familia ćemo se pridružiti s ostatkom grupe za vanjski posjeta crkve Sagrada Familia.
Ovaj umjetnički Tour nastavit će s 30 minuta boravka na Gaudi je bizaran
Parc Guell
koji je proglašen UNESCO-ve svjetske kulturne baštine.
Važne informacije:
- Tour je na engleskom jeziku!
- Trajanje: 5 sati.
- Molimo vas da dođete 15 minuta prije polaska.
- Djeca su između 4 i 10 godina. Djeca 11 i starije smatraju odraslima
- Nema posjet unutrašnjosti Casa Batllo i La Pedrere je uključena u ovu turneju.
- Tu će biti neke hodanje na ovoj turneji, tako da nosite odgovarajuće cipele.
-
Turneja počinje u Julia turistički ured, a završava na Casa Batló.
Opening hours
Turneja počinje u 3:00 sati. Od 1. travnja do 31. listopada!
Book now
Fantastic:
4.3
– 6

reviews
Refundable tickets Refundable tickets
Refundable up to 48 hours before performance date. A cancellation fee of up to 20% pr. ticket may apply
Duration: 4 hours 30 minutes
Departure times
The tour starts at 3 PM. Please be there 15 minutes before the tour starts.
Smjerovi
Gaudi and Sagrada Familia Tour
Address
Carrer de Sardenya, 311 08025 Barcelona
English helpdesk

+44 20 3870 3444
Need help with your booking? We will gladly answer your questions.