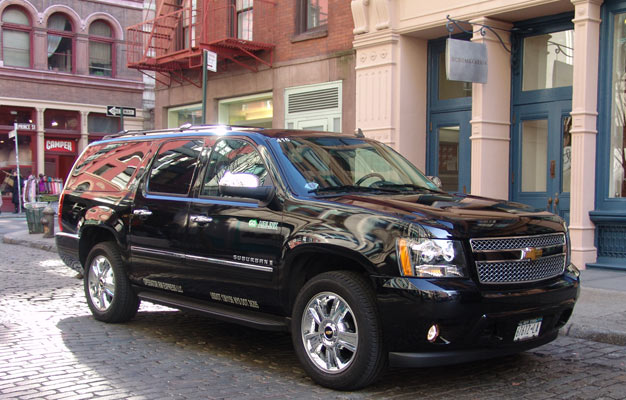 New York Airport Transfer: Shared Transfer
Rezervirajte svoje New York do zračne luke između zračne luke JFK, Newark zračne luke ili zračne luke La Guardia na Manhattanu. Ovdje možete kupiti svoj zajednički transfer zračna luka u minibusu. Rezervirajte svoje New York Airport Transfer ovdje!

Ovdje možete rezervirati pristupačne, na vrijeme i sigurno u New Yorku transfer zračna luka usluge do i od Manhattana, 24 sata dnevno, 7 dana tjedno, 365 dana u godini. Vi ste zasigurno jednostavan prijenos na Manhattanu, čak i na prometne gužve, kada su mnogi letovi dolaze u zračnim lukama, a taxies su vrlo ograničen!

Pružamo brzu i učinkovitu, JFK Airport Shuttle, Newark Airport Shuttle i Zračna luka LaGuardia usluge prijevoza na posao is Manhattanu. Naša vrata do vrata udio vožnje autobusima osigurati prijevoz u oba smjera između JFK, LaGuardia i Newark zračnih luka i hotela na Manhattanu između Park Battery i 125. ulici.

To je tako jednostavan za korištenje našu New York Zračna luka usluga prijenosa, a to je obično jeftinije nego uzimanje taksi!

VAŽNA OBAVIJEST:
* Vi jednostavno donijeti kopiju bon (koji ćemo poslati na e-mail nakon što ste završili svoj rezervaciju) na "šalteru za zemaljski prijevoz" u svoj dolazak terminal zračne luke. Ovdje ćemo dati sve pojedinosti o svom transferu i preciznim uputama kako uhvatiti svoju vožnju u New Yorku s našim minibusom.
* Ako ste odabrali za kupnju vožnju povratka iz Manhattana natrag do zračne luke, možete jednostavno organizirati svoj pokupiti pozivom na naš agent transfer zračna luka dva do tri dan prije datuma povratka putovanja (broj telefona agenta Airport Transfer će biti navedeno na vašem voucher)!
* Dolazak i prijenos odlazak dostupni su samo za hotele smještene na Manhattanu između Battery Park 125. ulici!
* Prtljaga dodatak: Jedan kofer po osobi i jedan mali ručnu po osobi!
* SAMO koristiti minibusa sa i jasno označena GO AIRLINK NYC.
Opening hours
Sati rada: 24 sata dnevno, 7 dana tjedno, 365 dana u godini
Book now
Very Good:
3.9
– 140

reviews
Refundable tickets Refundable tickets
Refundable up to 48 hours before performance date. A cancellation fee of up to 20% pr. ticket may apply
Opening hours
Sati rada: 24 sata dnevno, 7 dana tjedno, 365 dana u godini
English helpdesk

+44 20 3870 3444
Need help with your booking? We will gladly answer your questions.