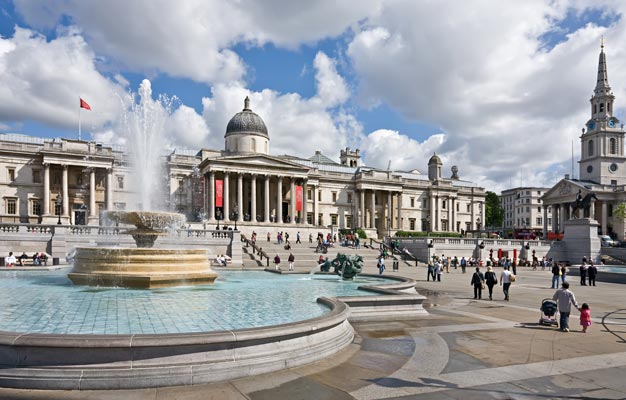 Royal London Morning Tour
Doživite sve londonskih ističe na Royal London Morning Tour. Pogledaj Big Ben, Westminster Abbey, i još mnogo toga. Kupite svoje ulaznice za Royal London Morning Tour ovdje!

Royal London Jutro Tour počinje uvodom u svoj vodič na Victoria Coach Station. Od tamo će putovati autobus oko Londona, počevši s panoramskom vožnjom oko Trga parlamenta. Onda vidim Westminstersku opatiju, gdje su se vjenčali princ William i Kate Middleton, prije nastavka na princeze Dijane bivše kuće: Kensington Palace. Također ćete proći u Royal Albert Hallu, a Albert Memorial, a vi ćete dobiti priliku vidjeti smjenu straže u Buckinghamskoj palači.

Važne informacije:
- Turneja je na engleskom jeziku.
- Trajanje je otprilike 3 sata.
- Ulaznice će biti poslana na vašu e-mail adresu odmah nakon što ste završili vaš boravak u hotelu, a isplata je odobren.
- Ulaznica vrijedi za datum kojeg ste odabrali.
- Tour radi svaki dan u 8.45 sati.
- Tour odstupa od Victoria Coach Station.
- U slučaju kada ne postoji smjena straže, Turneja će uključivati ​​i posjet konja branič parade.
- Djeca u dobi od 3-16 godina ispunjavaju uvjete za dijete ulaznice.
- Royal London Jutro Tour završava na Trafalgar Squareu.
Change date free of charge Change date free of charge
You can now change your booked date free of charge! Simply use the form under Contact Us or send us an email to let us know the new date no later than 5 days before your booked date
Smjerovi
Royal London Morning Tour
Address
Victoria Coach Station, 164 Buckingham Palace Road, London
English helpdesk

+44 20 3870 3444
Need help with your booking? We will gladly answer your questions.