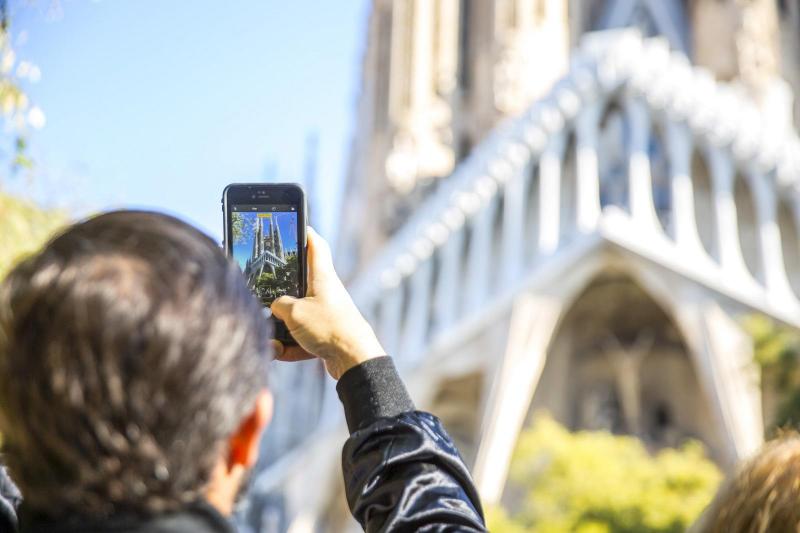 Guided tour to Sagrada Família
Posjetite Sagrada Familia, Gaudi je remek-djelo u Barceloni, i preskočiti granicu. Ulaznice za Sagrada Familia mogu rezervirati ovdje!

Sagrada Familia je jedan od najposjećenijih građevina u svijetu. Posjetit ćemo zapanjujuću interijer ove crkve, gdje je gornja granica doseže sedamdeset metara. Antoni Gaudí dizajnirane latinski križ plan s pet brodova, bogato i simbolično uređena.

Također ćemo posjetiti Sagrada Familia muzej, gdje ćete vidjeti crteže, sadreni modeli i slike o povijesti i razvoju ove bazilike od svojih početaka do danas. Muzej će također dati vrijedne informacije o Antoni Gaudi je život i karijeru.

Gaudi, jedan od najvećih inovatora svoga vremena, je iza sebe ostavio brojne blaga za uviđavan turista otkriti u Barceloni.

Važne informacije:
- Tour je na engleskom jeziku!
- Trajanje: 2 sata.
- Djeca do 3 godine imaju besplatan ulaz. Cijene Dijete prijaviti za djecu od 4 do 10 godina. Od 11 godina i stariji su odrasli.
- Molimo vas da dođete 15 minuta prije polaska.
- Tu će biti neke hodanje na ovoj turneji, tako da nosite odgovarajuće cipele.
- Turneja počinje u Julia turistički ured, a završava u Sagrada Familia!
Opening hours
Od travnja do rujna: na 9:00 + 10:00 + 11:00 + 12:00 + 13:00 + 15:00 + 16:00. Od listopada do ožujka u 10:00 + 12:00 + 15:00
Book now
Fantastic:
4.5
– 111

reviews
Save time – Skip the line
Duration: 1 hours 30 minutes
What's included?
- Skip the line-ticket to Sagrada Família.
- English and/or Spanish-speaking guide.
- Entrance to the museum.
Smjerovi
Guided tour to Sagrada Família
Address
401 Carrer de Mallorca 08013 Barcelona
English helpdesk

+44 20 3870 3444
Need help with your booking? We will gladly answer your questions.