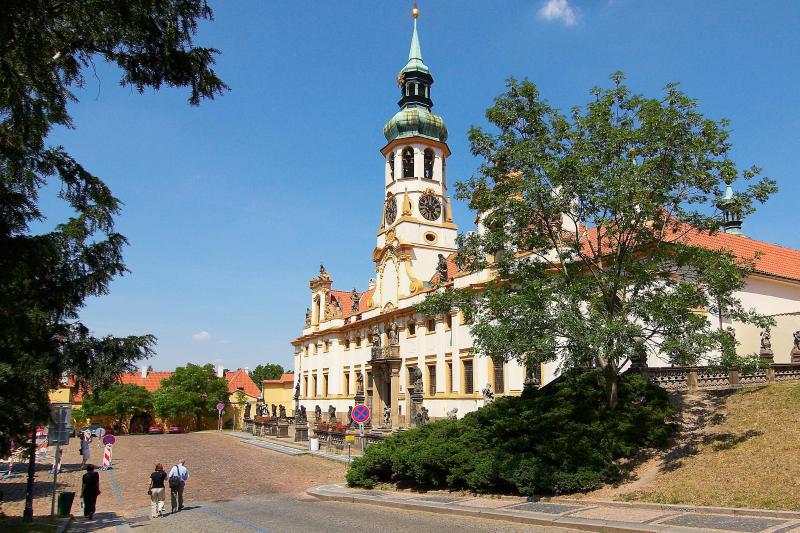 Golden City Tour of Prague
Golden City Tour Prag je bez sumnje fantastična razgledavanje. Vidjet ćete povijesnih mjesta od Praga s autobusom, brodom, ali i pješice! To je najduži i najpotpuniji uvod u Pragu možemo vam ponuditi!

Turneja počinje u autobusu, u kojem ćemo proći Estates kazalište, gdje WA Mozarta Don Giovanni otvorena. Odavde turneja nastavlja po narodnom kazalištu u Smetana nasipom, gdje se možete diviti predivan panoramski pogled na Praški dvorac i Karlov most. U nastavku ćemo se voziti do Starog grada i New Town, pogledajte Wenceslas Square; srce Praga. Nakon Wenceslas Square ćemo prijeći Karlov trg, i vidjeti ples kuću na rijeci. Sada ćemo prijeći rijeku do Mali tromjesečje, dominiraju Svetog Nikole. Odmah nakon što ćemo započeti naš obilazak Praškog dvorca (pješice), prolaze S Aint katedralu, Stari kraljevski dvor i Sveti Juraj u samostan do starog dvorca stube. Nakon toga ćemo se vratiti na Karlov most (pješice), gdje vas će čuti riječ-dvije o svojim kipovima.

U nastavku ćemo se ukrcati na krstarenje brodom koji će nas odvesti do mjesta gdje je veliki putnički brodovi ne mogu Go Vražji Stream kanal, tako da možemo biti zanesen po slikovitim uglovima Lesser četvrti. Cruise će potrajati 45 min. a osvježenje će biti poslužen.

Kad putovanje završi, mi ćemo hodati po Clementinum (pješice) na gradskom trgu (pješice) Stari, sa svojom poznatom Astronomski sat, koji datira iz 1410!

Turneja završava na Old Town Square!

Važne informacije:
-Ovo Tour počinje svaki dan u 15:00.
-Duration: 3? Sat.
-Child Dobi: od 1 do 9 godina.
-Ovaj Izlet je autobusom, brodom i pješice, pa preporučujemo odgovarajuću obuću i odjeću za sve vremenske uvjete.
-The Tour će biti vođeni osobno na engleskom, španjolskom, francuskom, talijanskom i njemačkom.
Ne krije naknade ili troškovi.
- Zlatni Grad Obilazak Praga završava na Old Town Square.
Book now
Very Good:
3.9
– 20

reviews
Duration: 3 hours 30 minutes
Smjerovi
Golden City Tour of Prague
Address
Please be at this address 10 min prior to departure time: Gray Line/Bohemia Departure Booth Národní Trida 38
English helpdesk

+44 20 3870 3444
Need help with your booking? We will gladly answer your questions.