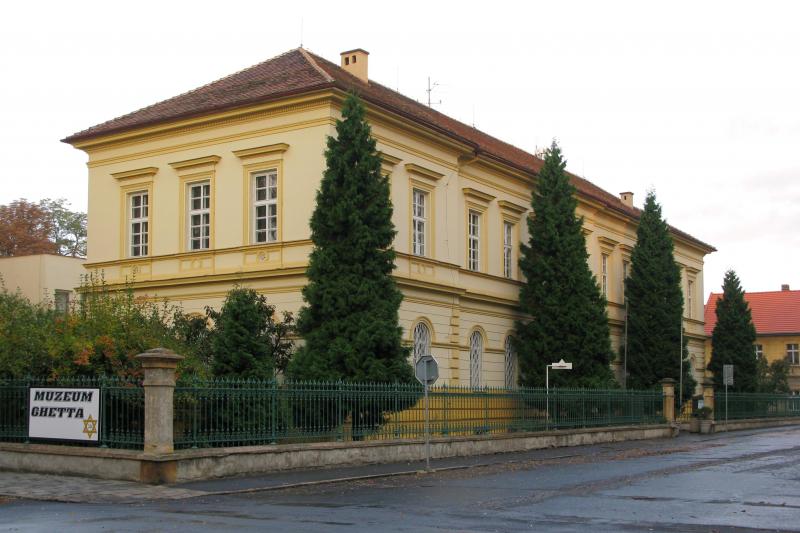 Terezin Concentration Camp
Ovaj razgledavanje Terezin (Theresienstadt) izvan Praga nudi vam posjet mjestu zloglasnog koncentracijskog logora pokrenuti od strane nacista tijekom okupacije Čehoslovačke pod 2. svjetskog rata.

Terezin (Theresienstadt) je mjesto velike patnje za više od 150.000 zatvorenika za vrijeme 2. svjetskog rata više od 35.000 Židova izgubilo život u getu u Terezinu (Theresienstadt) tijekom 5 godina 2. svjetskog rata.

Ovaj izlet uključuje posjet Spomen nacionalnog mučeništva, Maloj tvrđavi i Muzej getu.

Važne informacije:
-Ovaj Turneja počinje svakodnevno u 13:00
-Duration: 5 sati.
-Child Dobi: od 1 do 9 godina.
-Ovaj Izlet je autobusom i pješice, pa preporučujemo odgovarajuću obuću i odjeću za sve vremenske uvjete.
-The Turneja će se voditi osobno na engleskom, španjolskom, francuskom, talijanskom i njemačkom.
-The Vodič će biti dostupan samo u Terezinu (Theresienstadt), a ne na autobusom do i od Terezinu (Theresienstadt)!
Ne hrane ili pića je uključen u cijenu. u cijenu.
Ne skrivenih naknada ili troškova kada rezervirati razgledavanje Terezinu koncentracijskom logoru ovdje.
What's not included?
- Food and beverages.
- Visit of the crematorium in Terezin is optional and is not included. Please note that the crematorium is closed on Saturdays.
Book now
Fantastic:
4.1
– 8

reviews
What's included?
- Visit to the Memorial of National Martyrdom, the Small Fortress, and the Museum of Ghetto.
- A guide.
Smjerovi
Terezin Concentration Camp
Address
Gray Line/Bohemia Departure Booth Národní Trida 38 110 00 Prague
English helpdesk

+44 20 3870 3444
Need help with your booking? We will gladly answer your questions.