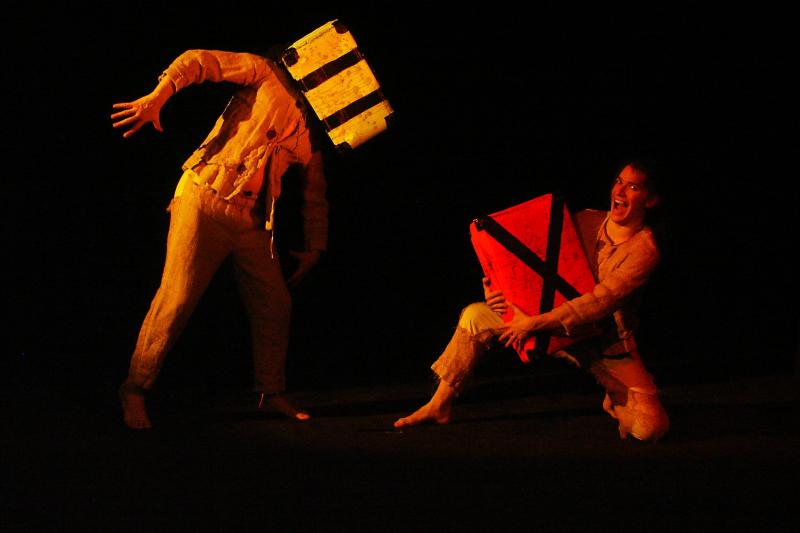 Black Light Theatre Srnec
Posjet Black Light kazalištu u Pragu je šareni i fantastično iskustvo, istina i tradicionalna Češka kazališni događaj.

To Svjetlo Kazalište crna, mjesto je od druge polovice 17. stoljeća, nalazi se u samom srcu Praga u blizini Old Town Square i ukrašena baroknim štukature stropovima i freskama - to je stvarno lijepa!

Svi nastupi u ovom Black Light kazališta su neverbalno, što ga čini pogodnim za sve uzraste i nacionalnosti.

U trenutku Black Light Kazalište ima dvije emisije na njihovom repertoaru;
Faust: zabavna, zaigrana verzija svjetski poznate priče o čovjeku koji želi znanje, moć i besmrtnost.
Boja Snovi Dr. Frankenstein: pjesnička adaptacija priče o ludi znanstvenik Dr. Frankensteina.

Zato dođite i uživajte Black Light kazalište impresivan kontrast između svjetla i tame, nevjerojatnih vizualnih efekata, originalne glazbe i plesa.

Molimo da nam se pridružite i ući u ovaj fantastičan svijet od veličanstvenih boja.

Važne informacije:
Crno svjetlo Kazalište je na: siječnja i veljače u 20:30 na pet, Sat. I ned Od ožujak-prosinac u 20:30 na Mon., uto, sri, čet, pet I ned Molim biti na crno svjetlo kazalištu u dogledno vrijeme naći svoja mjesta itd latecomers neće biti dopuštena dok prikladnog odmora.
-Duration: 1 sat.
-Child Dobi je od 1. do 9 godina.
-Promjena Repertoara može dogoditi u kratkom roku.
-Ovo Turneja počinje i završava u Crnom Light kazalištu!
Book now
Fantastic:
4.1
– 146

reviews
Duration: 1 hours 30 minutes
Smjerovi
Black Light Theatre
Address
Karolíny Světlé 18 Prague 1
English helpdesk

+44 20 3870 3444
Need help with your booking? We will gladly answer your questions.